The Cloud Identity Summit is over and we – the Orga Team – would like to thank all attendees, speakers and sponsors for a great event.
On October 22nd, 2020 we hosted an online community event from Koblenz, the hometown of Thomas Naunheim. This event focused on Azure Active Directory, identity management, various aspects like identity protection, managing external accounts, passwordless and much more.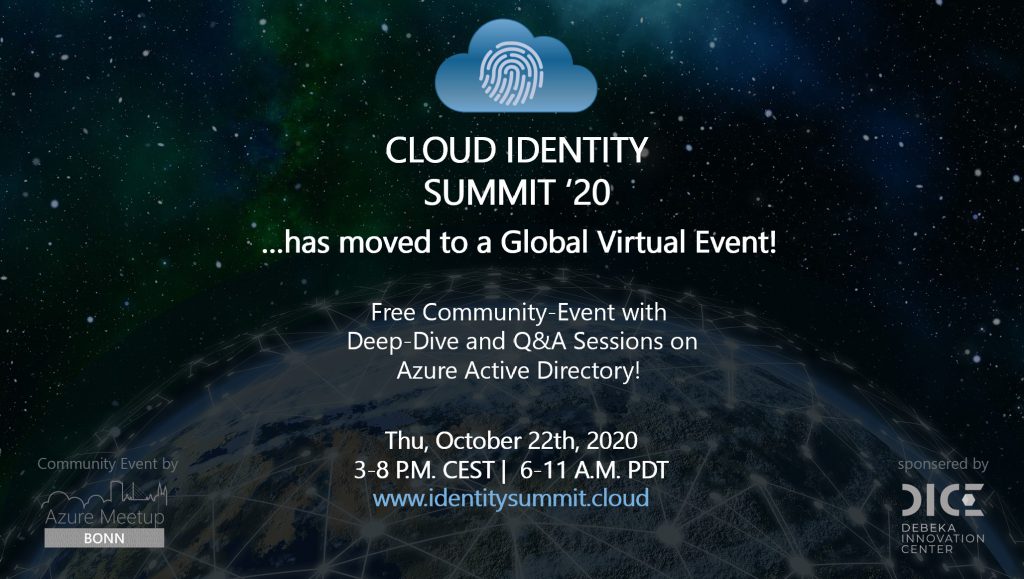 The Cloud Identity Summit was a free event that focused on the exchange between the participants. The group of participants was very international and came from different areas and industries. The very interesting questions resulted in many discussions that were perceived as enriching for everyone involved.
Follow us on Twitter under the hashtag #IdentitySummit for more impressions and do not hesitate to contact us.
Due to the current situation, this event was held purely virtually. As soon as it is possible again, we will offer this format as a personal event.